What is Phenergan?
Phenergan (Promethazine) is an antihistamine. It's designed in order to ease allergies, decrease and even prevent vomiting and nausea, caused by motion sickness or illnesses.
Phenergan Information
This medicine will also help to relieve pain after the surgery, and to fall asleep before the surgery.

Generic Promethazine tablets are available.

Read the leaflet carefully. Follow the instructions of your doctor.

Promethazine has to be taken orally.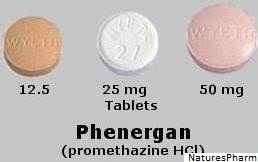 Phenergan Safety Information
In case of missing a dose of Phenergan, take it as soon as you remember to do so. However, if it's about time to take your next dose, skip the missed one and follow your regular schedule. Thus take the next dose when it's time for it. Never take a double dose at once.

Keep Promethazine safe from heat, moisture, and light. Store this product at room temperature, in scope of 15 and 25 degrees C (59 and 77 degrees F). Keep this product out of the reach of children. Keep safe from pets.

Make sure you inform your health care provider if you have pain or difficulty passing urine; high blood pressure or heart disease; asthma or congestive lung disease; allergy to Promethazine or phenothiazines, other medicines, foods, dyes, or preservatives; liver disease; seizures (convulsions); glaucoma; diabetes; kidney disease; prostate trouble;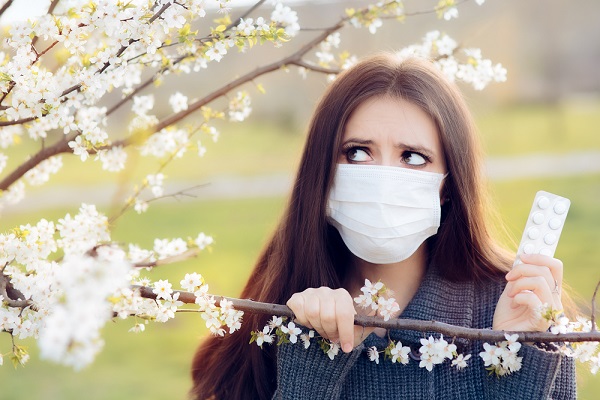 Inform your health care provider if you are pregnant, have plans for it, or if you are breast-feeding.

In case you use this preparation in order not to get car sick, you should take the first dose 30 to 60 minutes before your trip.

Phenergan should NOT be used in children under 2 years. Children have to be treated with extreme caution. Contact your health care provider on this matter.

Inform your health care provider if you take any other medications, herbal products or any supplements, as they may interact with this therapy. Inform your health care specialist if you take epinephrine, bromocriptine, medicines for diabetes that are taken by mouth, metoclopramide, medicines for movement abnormalities as in Parkinson's disease, or for gastrointestinal problems,

Metrizamide, doxercalciferol, levodopa, medicines for psychotic disturbances and mental problems.
Phenergan Side Effects
This medicine may make you drowsy. Some medicines may add to this effect: barbiturates (e.g.,Phenobarbital), alcohol and alcohol containing medicines, muscle relaxants, certain antidepressants, prescription pain medicines, certain antihistamines used in allergy or cold medicines, medicines for sleep. Inform your health care provider if you take any other medications, herbal products or any supplements as they may interact with this therapy.

Do not drive, operate machinery or perform any activities, requiring high level of attention, before you find out your reaction to Phenergan. You may become sleepy or drowsy while going thru the therapy. Avoid drinking alcohol. Sit up or stand slowly to avoid staggers, especially in the morning.

Tell your health care provider if you use tobacco, caffeine, alcohol or illegal drugs. These may seriously affect the therapy.

Do not start or stop any therapy without having consulted with a doctor.

Seek medical attention immediately in case of the following side effects: irregular heartbeat, palpitations or chest pain; slowed or shallow breathing; blurred vision; skin rash; nightmares, nervousness, agitation, excitability, not able to sleep (these are more likely with children); muscle or facial twitches; sore mouth, gums, or throat; yellowing of the eyes or skin; seizures; fainting spells; unusual bleeding or bruising; pain or difficulty passing urine; unusual tiredness.

The following side effects do not usually need to be reported immediately, but talk to your health care provider if they become continuous or bothersome: dry mouth; increased sensitivity to the sun or ultraviolet; drowsiness, staggers; stuffy nose; headache.

Patients may become more sensitive to sunburn while going thru the therapy. Use a sunscreen or wear protective clothing in case you cannot avoid being outside for prolonged period of time. Try to avoid the sun, sunlamps, and tanning booths.

Your mouth may get dry. Try to chew sugarless gum or suck hard candy, and drink plenty of water.

You may notice discomfort if you wear contact lenses. This medicine may cause dry eyes and blurred vision. Use lubricating drops. In case the side effects still bothers you, talk to your ophthalmologist about this.

If you are diabetic patient, check your blood-sugar levels closely.

Inform your doctor if your symptoms do not improve in 1 to 2 days.